1978.07.11 Tuesday
ミカのおすすめ Mika recommends you . . .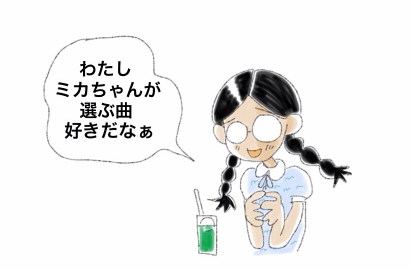 Pimiko said, 'I love songs that Mika recommended.'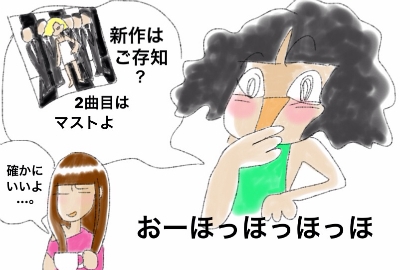 これがその2曲目
Mika peered on and said, 'Of course, I am a genius. Anyway, did you check a new album of them?
A 2nd song is a "must"
!'
Waka disgusted and said, 'Songs are good but. . . '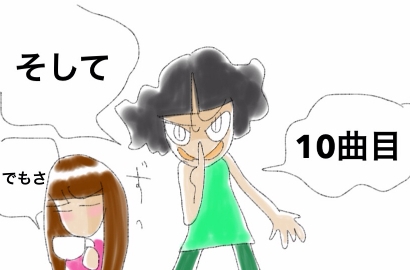 これがその10曲目
Waka was sipping a coffee and muttered, 'but, you are . . .'
Mika exited and said, 'Hey, listen!'
10th song
is . . .'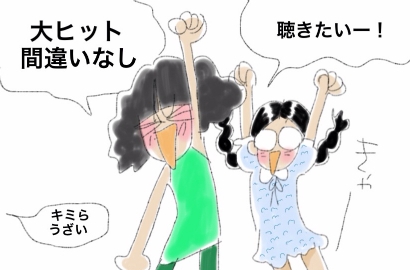 Mika screamed, 'This is going to be big hit!'
Pimiko screamed, 'Wow! I want to listen! I want to listen!'
Waka grumbled, 'You know what, you guys are real pain in the neck.
'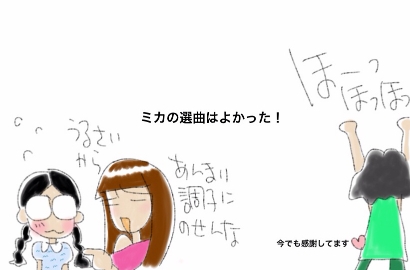 Waka persuade Pimiko, 'Don't make Mika carring away.'
'But, Mika! Your recommendation was so good. I still thank you' Pimiko thinks at the present time.
応援のお好きな楽器をクリック
か
をお願いします!
漫画が気に入ったら、どうかこのアイコンをクリックして応援、よろしくお願いします。ありがとう!Please click this button if you like my comic today. Thank you!