1978.08.08 Tuesday
デビュー? Debut?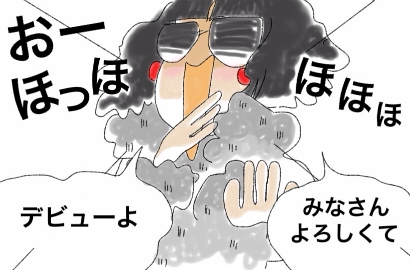 Mika cackled madly and said, 'Ladies, are you ready? We are going to make our debut.'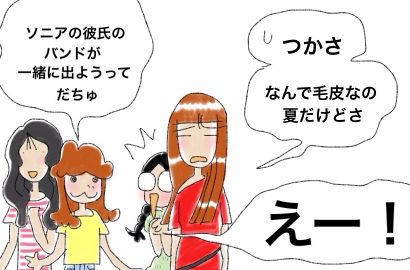 Waka disgusted and said, 'Could I have a question? Why do you wear a fur coat, Madam? It's crazy hot, huh?'
Kuri explained,' Sonia's boy friend's asked us to join concert, together with his band.' Pimiko screamed with joy, 'Wow!'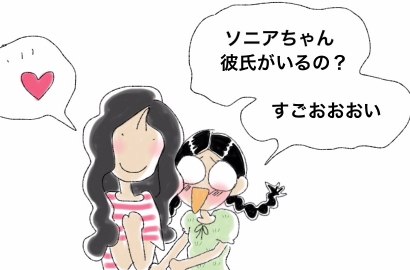 'Sonia! You have a boyfriend? You are great!'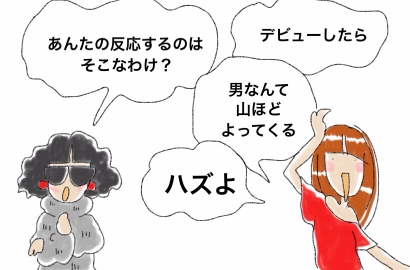 Mika disgusted and said, 'Why do you surprise with this point of view? Important is making our debut, isn't it?'
Waka continued and said, 'Yes, that's right. If we made our debut, a mount of gorgeous boys will hit on me . . . maybe.'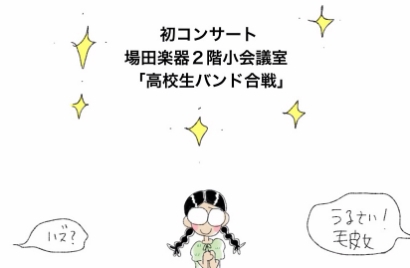 Mika made fun and asked, 'Maybe?' Waka abused, 'Shut up, Lady into fox!'
Their first gig will be "The High school band matches" at the small conference room on first floor of the instruments shop, named ''Music Bada''.
応援にお好きな楽器をクリック
か
お願いします!
漫画が気に入ったら、どうかこのアイコンをクリックして応援、よろしくお願いします。ありがとう!Please click this button if you like my comic today. Thank you!